Allbrick Doggie Daycare
​​​​
Our newest expansion into the service sector of animal health is doggie daycare. We like to think of this service as mental health for our canine pets. This is where the mundane stay at home while you're at work can change to an interactive, fun, and challenging time with other dogs and a caring well trained staff.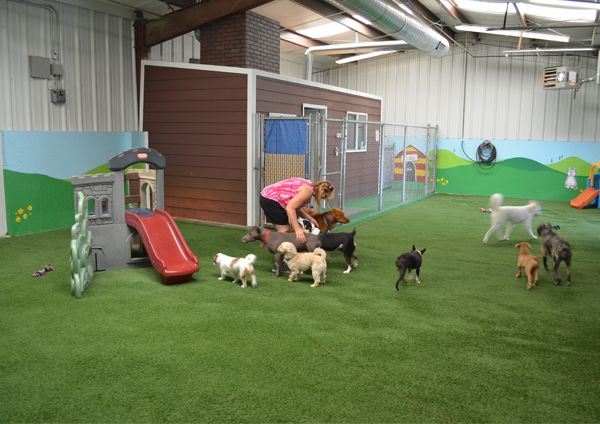 Family park like atmosphere
Brand new state of the art facility
All day interaction with our staff
10,000 square feet of play area
1,500 square feet indoor climate control area
1,000 square feet outdoor covered concrete area
Over 7,000 square feet of outdoor irrigated sod area
Swimming pools during summer
Veterinary clinic on site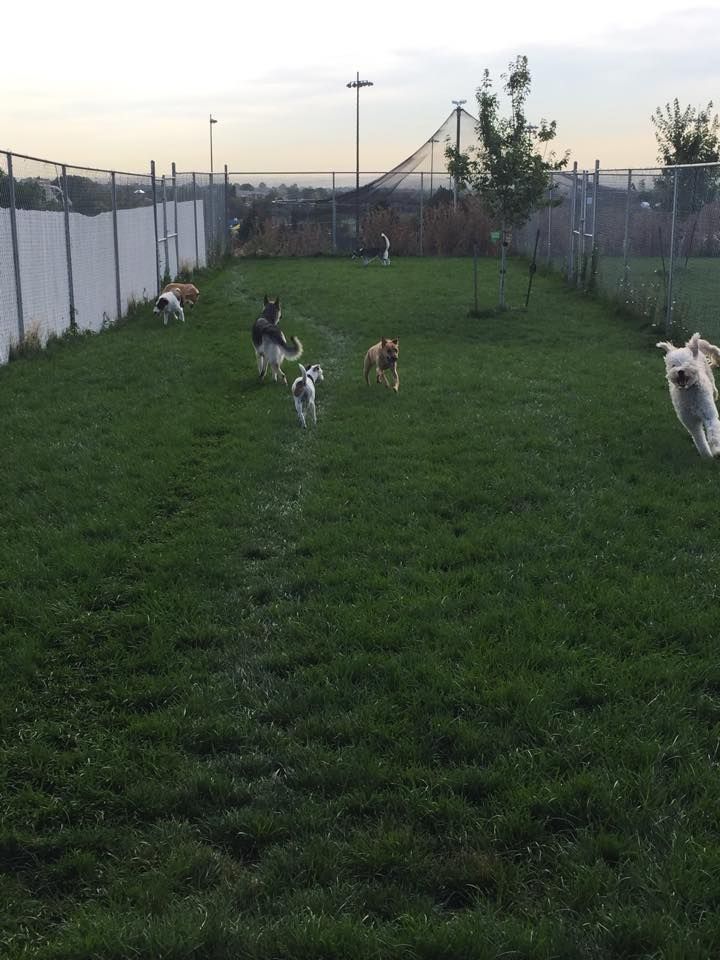 All outdoor fencing is 8 foot high and embedded in concrete
Cleaned and disinfected daily using an ingenious water flushing system thereby decreasing smell and increasing cleanliness of your dog
Indoor area cushioned for safety
Designed with housebreaking in mind. For more information click

here
PRICING
Small Dog (less than 40lbs) Large Dog (Equal to or Above 40lbs)
Full Day
Small Dog $25 Additional Small Dog $19
Large Dog $29 Additional Large Dog $22
Half Day
Small Dog $16 Additional Small Dog $14
Large Dog $19 Additional Large Dog $16


DAYCARE SPECIAL
Purchase 19 days and get 1 day Free! (can mix & match, but free day will be equivalent to the lowest single purchase)


Boarding Dogs
(For aggressive dogs unable to be put within the general population of daycare dogs)
Small Dog $8.50/hour
Large Dog $10.50/hour
Tickets must be purchased from the veterinary clinic
We accept Visa, Master Card, Discover, Care Credit, Personal Checks, Cash, Money Order, and Travelers Checks
IT IS OUR POLICY TO PROVIDE AFFORDABLE SERVICES ON A PROFESSIONAL LEVEL, SO EVERYONE CAN RECEIVE VALUE, QUALITY CARE, AND PEACE OF MIND
We challenge you to find an equal or better facility at our prices!!!
Vaccination Requirements:
Dogs- Must be up to date on Distemper, Parvo and Rabies. Leptospirosis 4way, Bordetella, and Canine influenza must have been done in the past year. Dogs 6 months and older must be spayed or neutered.